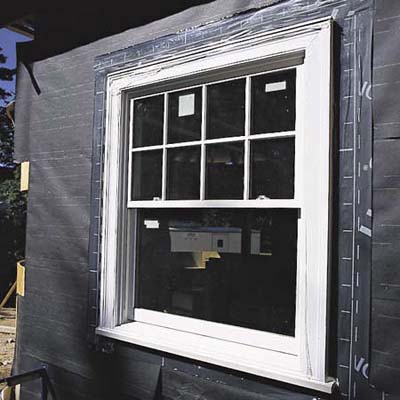 Fit the sash into the window frame.

Inside the house, apply a single thin bead of minimally expanding polyurethane foam to the gap between the window and the framing. Allow the bead to expand and cure for one hour before adding more. Repeat until the cavity is completely filled.

When using fiberglass insulation, cut unfaced batting a little larger than the space between the window and the framing, and push the batting in with a putty knife. To prevent air leaks, cover the gap with aluminum tape.

If the gap is too narrow for either foam or fiberglass insulation, seal it with a bead of caulk.

TIP: Do not fill the gap between jamb and framing with too much foam too quickly. Otherwise, the jamb could bow and thereby bind the sash.