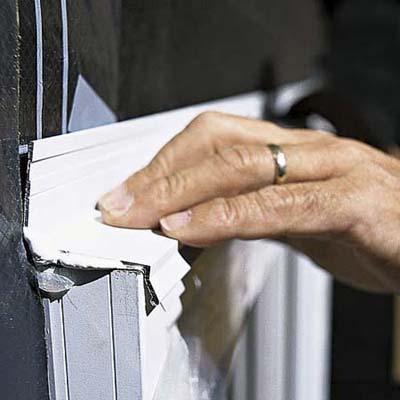 If the manufacturer has supplied snap-in metal flashing to cover the top of the window frame, apply a bead of caulk to the top edge of the window casing, then press the flashing in place.
If no flashing has been supplied, cut and bend a piece of metal flashing so it overhangs the front and sides of the casing by 1/4 inch and extends 3 inches up the wall. Fasten the top edge of the flashing to the wall with 1
½
-inch roofing nails and cover it with a strip of waterproof membrane long enough to cover the top ends of the two side strips.