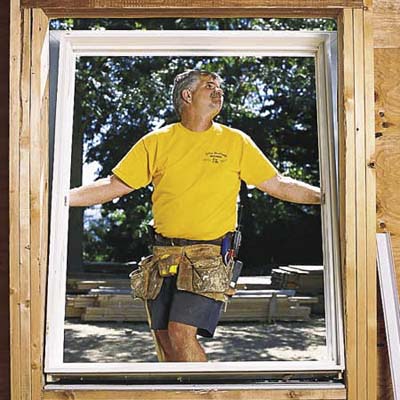 Fold out the window unit's nailing fins so they are perpendicular to the sides of the window frame. Then set the window's sill into the bottom of the rough opening, and tip the frame into the opening until all the nailing fins are tight against the wall.
Have an assistant stand inside and tell you when the gaps between the sides of the window and the jack studs are equal on both sides. Tack the nailing fin to the sheathing at one upper corner with a 1
½
-inch roofing nail, but do not drive it all the way in.