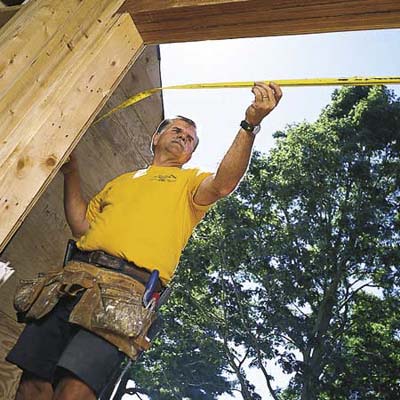 Measure the width of the rough opening at the top, middle, and bottom and the height at both sides and in the middle.
If the difference between the three width measurements or the three height measurements of the rough opening is more than 1 inch, cut tapered filler strips from stud stock and nail them to the sides of the opening that are out of level or out of plumb.
Make sure the outside dimensions of the window are at least
¾
-inch narrower and
½
-inch shorter than the smallest width and height measurements, respectively. If they're not, you'll have to either reframe the opening or order a new window.