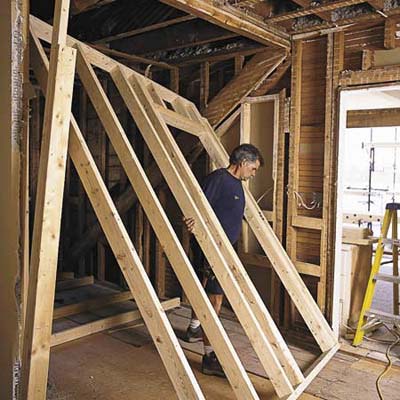 When all the pieces have been nailed together, tilt the wall into position so that the face edge of the top plate lands alongside the line on the ceiling. If necessary, get someone help you raise the partition into position.

If the fit is tight, use a sledgehammer and a scrap wood "pounding block" to tap the edge of the sole plate into alignment with the chalk line on the floor. If the partition runs perpendicular to ceiling joists, drive one 16d nail through the top plate into each joist.

If the partition runs directly beneath a joist, nail into it through the top plate in every stud bay. If the top plate lands between the joists, nail it to blocking.