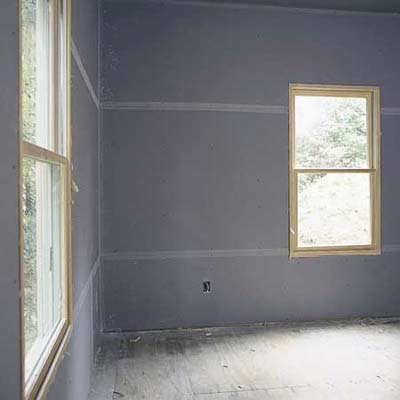 After all the drywall has been installed, check for protruding screw heads. If you find any, carefully drive them in slightly below the surface of the drywall panel.

Also look for screws that were driven too deep and ripped into the paper face. Add a second screw next to any screw that has broken through the paper.

Sweep the floor clean, remove any debris and the room is now ready for drywall finishing.