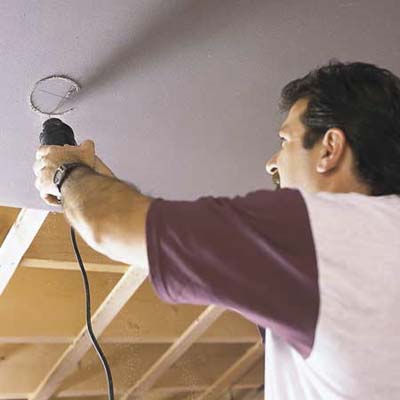 Before installing a sheet of drywall over the electrical box of a ceiling fixture, measure from the center of the box to the near end of the last panel installed. Mark that panel end where the tape measure meets it and record the distance.

Cover the box with another panel, and attach it as in Step 2; do not drive screws any closer to the box than 24 inches.

From the mark on the last installed panel, measure out onto the new panel the same number of inches recorded previously, and mark the spot with an X.