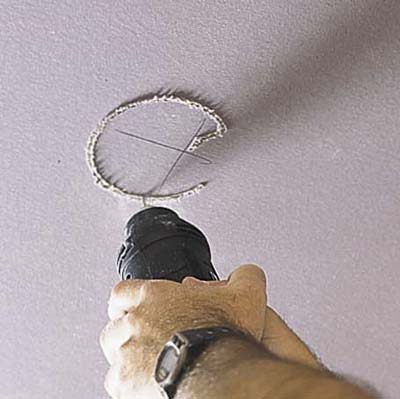 Plunge the bit of a rotary cut-out tool into the center of the X.

Move the tool outward until the bit strikes the inside of the junction box, then withdraw it and plunge it back into the panel next to the outside of the box.

Hold the bit against the box and move the tool counterclockwise around its perimeter.

Once the cutout is finished, drive the remaining screws into the panel.