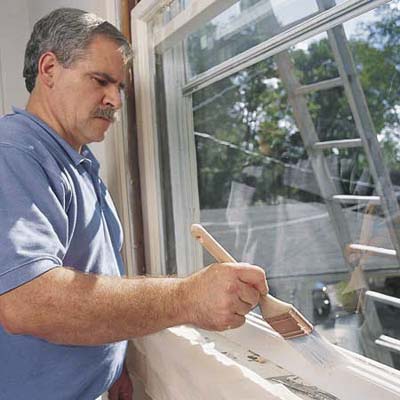 Brush the first finish coat onto the woodwork. For the doors and windows, follow the application sequence in "Paint by Number." When the paint is completely dry, sand the paint lightly with 220-grit sandpaper, then wipe away any dust with a tack cloth.

Next, apply the final finish coat. If you get paint on glass, wait for it to dry, then remove it with a window scraper. To prevent scratching the glass, wet the surface first with window cleaner.

TIP: "You want to leave a narrow strip of paint on the glass to seal the wood from moisture. Hold the edge of a 6-inch-wide putty knife blade against the glass, with its flat side against the wood, and scrape up to it. You'll be left with an neat, even strip of paint on the glass that's the thickness of the blade."