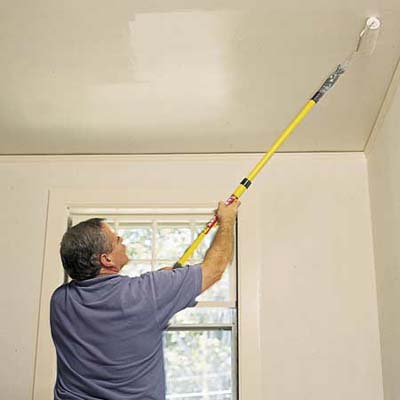 With a brush or pad, apply a 2- to 2 1/2-inch-wide band of paint along the edges of the ceiling; this is called "cutting in". Try to make straight, even lines without masking tape. Wipe away any mistakes away with a rag.

Dip a roller mounted on an extension pole into a roller pan filled halfway with paint. Run the roller over the pan's shallow end until the roller cover is evenly coated with paint.

Starting at one corner, mentally section the ceiling into 3-foot squares and use the basic steps outlined in "Technique." Work your way across the width of the room, one square at a time.