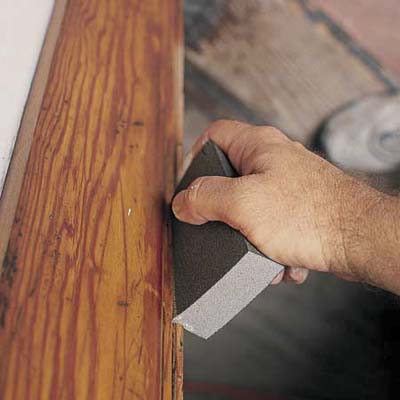 On profiled moldings, use a soft sanding block or sanding sponge that conforms to the shape of the molding. Take care not to let the sandpaper touch glass; it will leave scratches.

When the sanding is done, dust the woodwork with an old, worn brush or a shop vacuum. Then wipe it clean with a tack cloth.

TIP: "Check paper regularly for wear," Dee says. "It's time to switch to fresh paper when you feel that your elbow is doing more of the work."