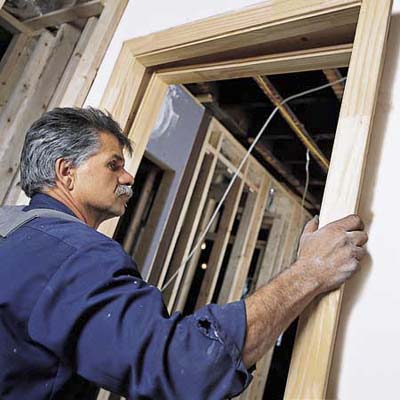 Starting at the bottom, gently push the edge of the split jamb into the groove in the main jamb. Tap the two jambs together using both hands.

Nail the casing to the wall on both sides of each miter, and about every 18 inches along the casing.

To hold the two jambs together, drive 8d finish nails through the stop and into the trimmers: one nail at each hinge location, one through the shims near the top and the bottom of the latch jamb, and one each just above and below the striker. Do NOT nail into the head jamb.