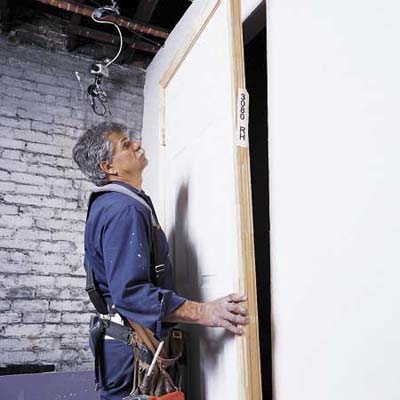 Lift the door into the rough opening and push the hinge jamb tight against the shims tacked to the trimmers.

Tack an 8d finish nail through the face of the hinge-side casing 3 inches below the miter, into the trimmer. Hold a level against the face of the casing and adjust the jamb in and out until plumb.

If the wall is plumb and the casing rests flush against it, tack 8d finish nails through it at the other two hinge locations.

If the wall is out of plumb and the casing does not rest against it, shim behind the casing at the hinge locations to make the door plumb.

Nail through the casing and shims and into the trimmer. Fill any gaps between the casing and the wall with tapered wood wedges.