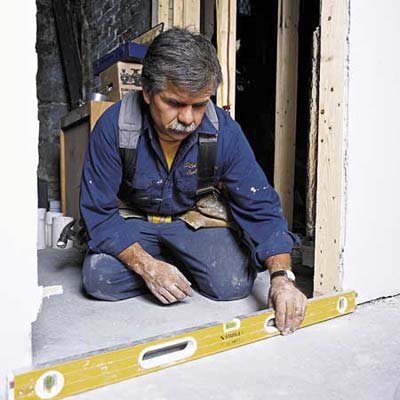 Place a 4-foot level on the floor in the doorway. If the hinge side is lower than the latch side, slip shims under the level nearest the hinge jamb. Adjust the until the level's bubble is centered.

Tack the shims to the floor with a finish nail. If the latch side is lower, no shims are needed.

Check the walls and the trimmer studs for plumb using a level or plumb bob. Also, check the trimmers' faces with a framing square to see if they are square to the wall.

Finally, check that the trimmers are parallel by measuring between them at the top, bottom, and middle of the opening. If the wall is out of plumb, or the trimmers are out of plumb, out of square, or not parallel.