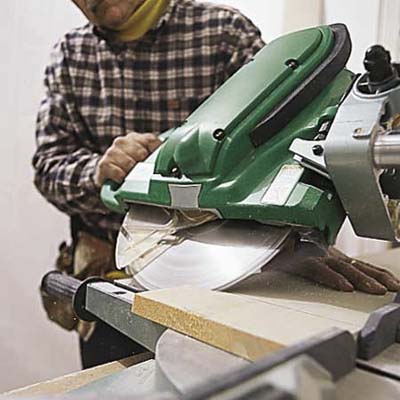 Set a compound miter saw to 45 degrees and cut each miter just outside of the line. This way, the joint can be fine-tuned.

Place both boards back against the wall and examine the joint. If it isn't tight on the side and top, go back to the saw or pick up a block plane and trim the wood until it is.

Tip: "You want to cut next to the line marking the joint," says Tom. "Then there's room to fine-tune and get it tight."