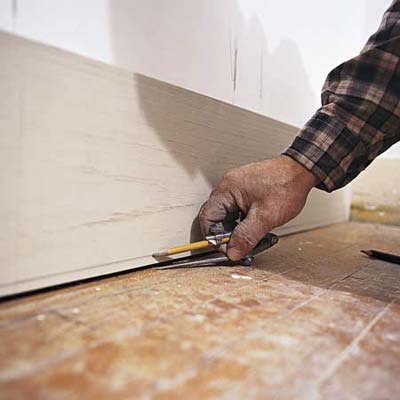 Without changing the spread of the compass's legs, hold the pencil on the baseboard and the point against the floor. Slide the compass along the floor over the board's length, keeping the points aligned vertically.

With a circular saw set for a 2- to 5-degree bevel, cut alongside the scribe line so the face of the cut will be on the side toward the wall. Trim the beveled edge down to the line with a block plane. When the scribed baseboard is put back on the wall, its top edge should line up with the chalk line snapped in Step 2.

Tip: Beveling the board's bottom edge makes it much easier to scribe-fit.