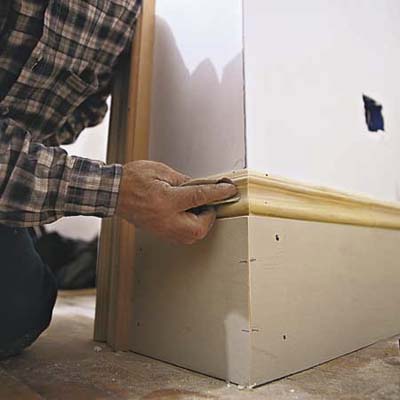 To create tight fitting joints where cap molding meets at inside corners, cope the joints.

Join outside corners with miters, marking and cutting as in Step 5. Glue miter joints together; adding biscuits or nails may cause the narrow molding to split.

Where two caps meet on a long wall, make a scarf joint as described in Step 8.

Sand all the mitered corners lightly with fine sandpaper to remove any sharp edges. The baseboard trim is now ready to be primed and painted.