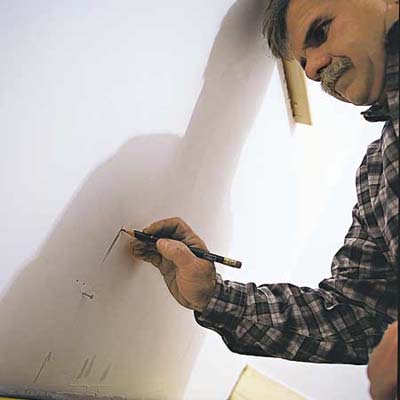 Measure and cut the baseboards for each wall. Boards that meet outside corners should be a few inches longer than the wall to allow for miter cuts. Number the back of each board and write that same number on the wall where the board will go.

Find and mark the studs in the wall; they'll serve as the firm base for nailing the baseboard.

Tip: Studs are usually placed 16 inches on-center, so after locating the first one you may be able to locate others using a tape measure. On older homes, verify locations with a nail.