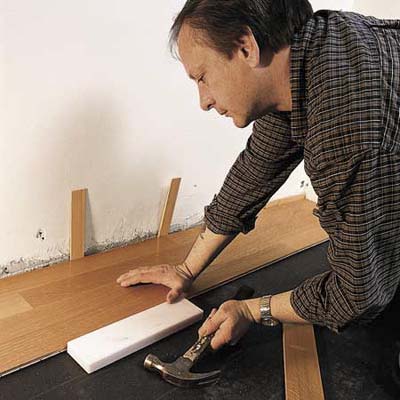 Tap each course snugly into place with a hammer and tapping block.

Be careful not to hit the block too hard or you'll crush the tongue.

Tip: If a tongue is slightly damaged, use a utility knife to trim away just enough wood to allow the groove of the next course to fit over the damaged section.