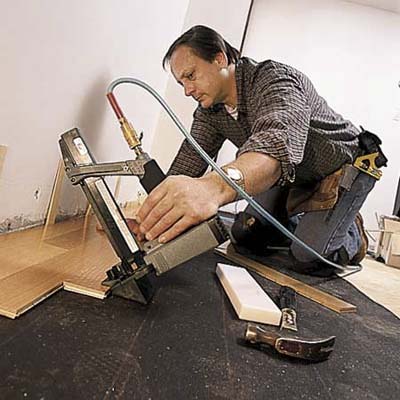 If any of the first few courses are too close to the wall to use a pneumatic staple gun, then toenail them with a hammer and 1 1/2-inch ring-shank nails. Don't facenail them.

Lay out the next five courses on the floor and fit the ends together. The goal of this process, called racking, is to stagger the end joints randomly across the floor's field.

Offset the end joints in adjacent courses at least 12 inches, and the joints of every third course at least an inch.