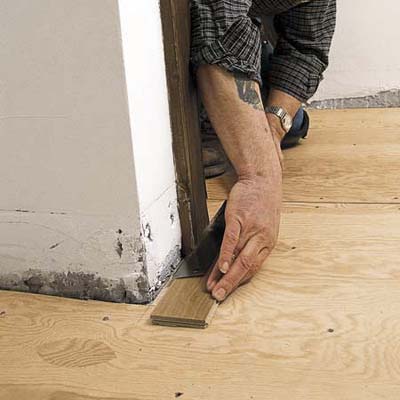 Trim the bottoms of door casings to allow the new flooring to slip underneath.

Place a scrap of the new flooring in front of the door casing and lay a handsaw on top. Then, slowly saw through the casing. Repeat on the opposite side of the doorway.

Vacuum the entire floor to clean up all dust and debris.