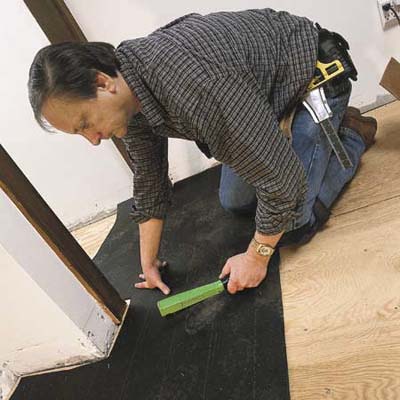 Cover the subfloor with 15-pound builder's felt and run it in the same direction as the new flooring (in line with the longest walls, typically).

Butt the felt's edges together and use a hammer tacker to staple down each edge every 4 feet or so. Trim felt to within 1/2 inch of walls.

After the floor is covered, use a hammer to tap any poorly set staples down flush.

Tip: Cut openings in the felt with a utility knife each time you encounter a vent or outlet.