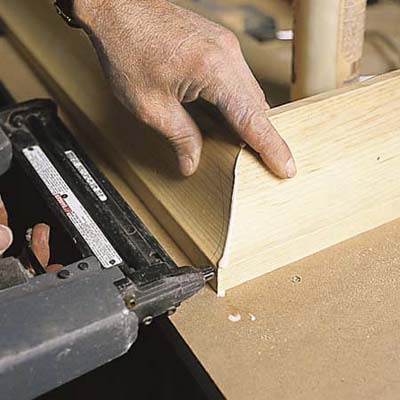 •To measure a coped piece of molding that ends at an outside corner, make a mock-up of the corner from two 12-inch-long molding scraps. Make an outside miter cut on one piece, as in Step 3. Repeat this process for the second scrap piece, but rotate the saw blade to the opposite 45-degree angle. Glue and nail the pieces ends together.

•Hold the mock-up in place and mark the ceiling where the two pieces of molding come together.

•Measure from the top edge of the first piece you installed (Step 2) to the ceiling mark. Transfer that measurement to the coped length of molding (Step 3). Swing the saw back to its original 45-degree position and cut the molding to length.