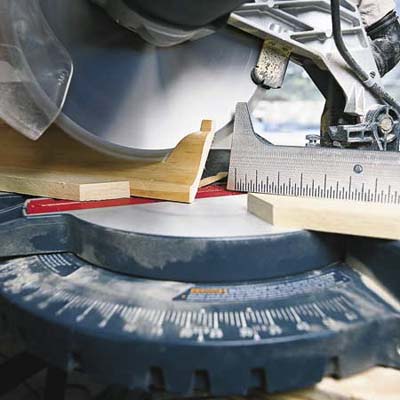 •Coping is the process of cutting the end of a molding to mimic the profile milled into its face. Coped cuts are used where one piece of crown molding meets another at an inside corner.

•Place a length of crown upside down on the miter saw so that the molding's bottom edge—the edge that will sit on the wall—rests against the fence, and the top edge—the one that goes on the ceiling—rests against the table.

•Set the saw to 45 degrees; swing the saw left for a left-side coped corner, and vice versa for a right corner. When you make the cut, the long point of the miter should be on the back of the molding, not on the face.