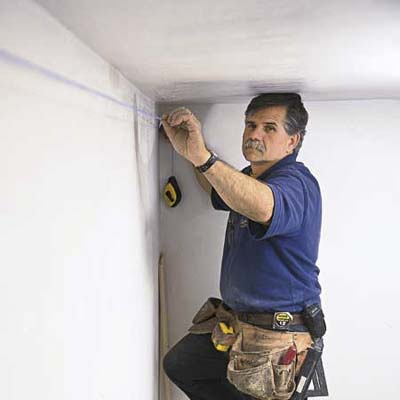 •Determine the order in which each piece of molding will go up around the room by drawing a plan view of the room on paper. To avoid having to cope both ends of the last length of molding, install the outside corner last. Otherwise, number each wall counterclockwise, starting with the one opposite the door.

•Hold a scrap piece of molding in place at each inside and outside corner and mark the position of its bottom edge—the edge that will sit on the wall—with a pencil. Stretch a chalk line between the marks at each corner and snap lines along the wall. This is the installation line.

•Locate studs and joists. Mark their locations with a pencil just below the installation line.