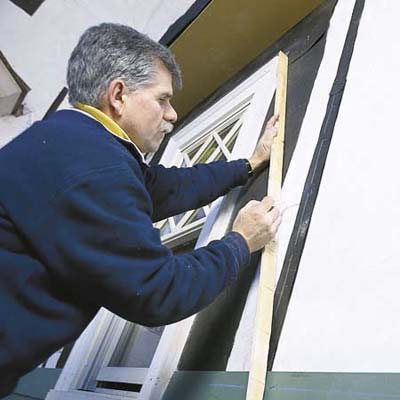 After notching the siding to fit around the bottom of the window, apply sealant under and around the windowsill.

Carefully slide the notched piece of siding into place.

Nail the clapboard to the studs.

If more than one clapboard is needed to span a wall, snap a chalk line between the marks on the corner boards on top of the course being overlapped.

Join the clapboards with scarf joints as in Step 2.