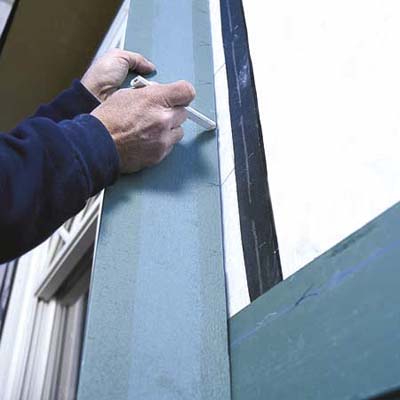 Take a length of clapboard as long as the wall is high. Hold it vertically and align one end with the butt edge of the starter course.

Transfer the marks from the wall to the clapboard. This is your "story pole."

Place the pole it vertically alongside the corner board nearest the marks made from the swing stick, line up its end with the starter course as before, and transfer the marks onto the corner board with a pencil and square.

Repeat the process to create a matching set of marks on the opposite corner board.