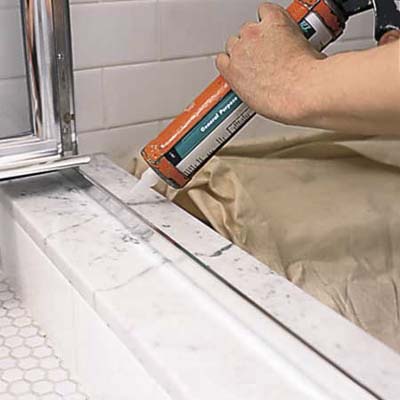 To make the new shower enclosure totally waterproof, apply a bead of clear, mildew-resistant silicone along both the inside and outside edges of the base track.

Also, apply silicone along the inside edges of both the right- and left-side jambs.

Smooth out the silicone immediately after applying it to create a neat, even joint.