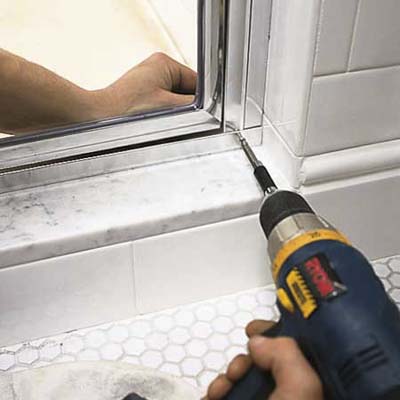 Install the door handles that come with the kit. Align the outside door handle with the holes in the doorframe. Attach the interior handle and tighten the setscrews.

Stabilize the assembly by drilling a pilot hole and driving a ½-inch screw through the outside face of the base track wherever it meets a vertical frame member.

Repeat the process on the inside face of the header.

Center the screws on the aluminum extrusions to avoid hitting the glass.