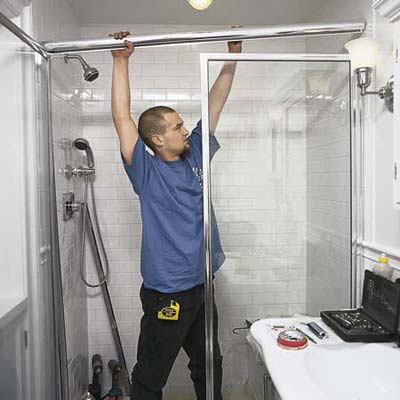 If a header is being used, measure and cut to length as in Step 1. Slip it over the top of the hinge jamb and side panel.

Drill a 7/32-inch pilot hole through the inside face of the header at each end and into the corresponding jamb. Drive a ½-inch screw into each hole.

Replace the magnetic strike rail on the strike jamb or, if used, on the edge of the stationary panel. Adjust it so that the magnetic strips on the door and rail produce a watertight seal along their entire length when the door is closed.

Screw the strike rail into the holes of the strike jamb or stationary panel with the ½-inch screws.