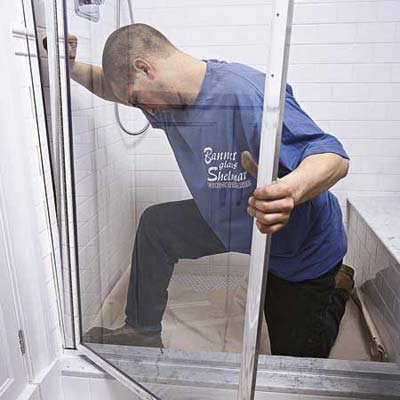 Lift the door with its attached hinge rail positioned to swing out, and slip the hinge rail into the jamb.

Hold the door in place and check its strike-side edge with a level to make sure it's plumb. If it's not, pull the hinge rail out of the jamb slightly at the top or bottom.

Once the door is plumb, the hinge rail should still be engaged in the jamb—there's a full ½ inch of adjustment for plumb between these two pieces.

While a helper holds the door in place, drill four 7/32-inch pilot holes through the holes in the hinge rail and into the mounted jamb. Fasten the hinge rail to the jamb with the ½-inch stainless steel pan-head screws provided.