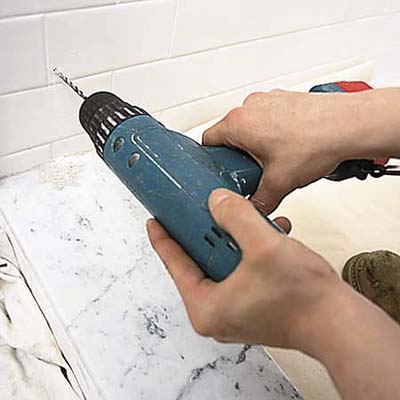 Drill holes at each mark using a 3/16-inch-diameter masonry drill bit.

Tap a plastic wall anchor into each screw hole. Use a plastic mallet to avoid marring the walls.

Hold the jamb against the wall so its screw holes align with the plastic anchors. Drive a 1½-inch stainless steel pan-head screw into each hole.