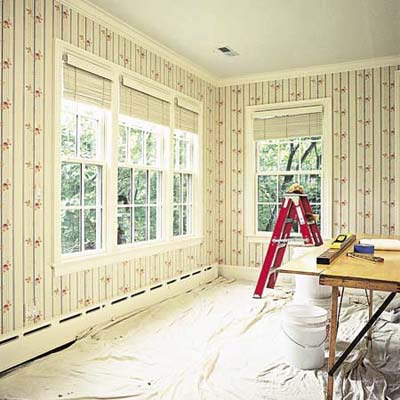 To hang headers and footers—paper above and below windows and above doorways—measure, cut, and book each strip as you go.

To keep these shorter pieces plumb, align each strip's lead edge with a torpedo level.

Hang, smooth, and trim as many headers and footers as needed without going past the end of the window or door casing.

Then, hang a full-length strip of paper alongside the window or door by butting one edge of a dry, full-width scrap of paper against the last header or footer and marking where its opposite edge lands.

With a level, draw a plumb line on that mark from floor to ceiling.

Paste, book, and hang the full-length strip, adjusting it up or down as needed until the patterns match up.

When the patterns align, sponge and smooth each piece as in Step 3 and trim off any overlap.