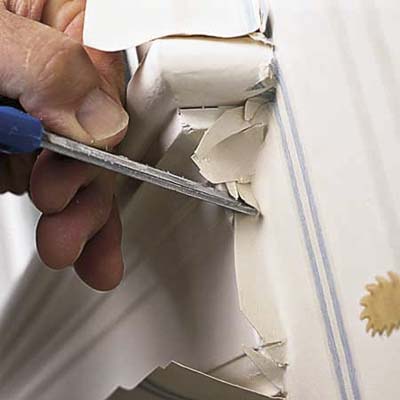 To trim around a window's stool and apron, make a series of short cuts from the waste edge of the strip toward the corner where wall and stool meet. These narrow fingers of paper allow the strip to be shaped to the profile of the casing.

With a narrow putty knife, hold the paper on the wall and trim any waste with a razor knife.

Tip: Dee avoids seam rollers because they can leave depressions in the paper.