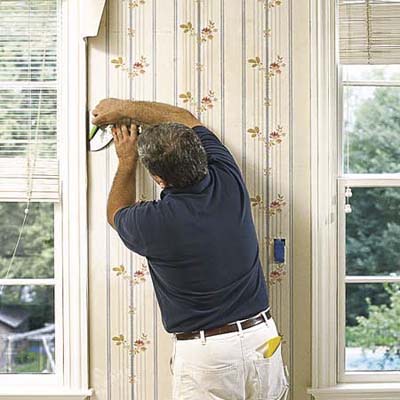 When applying paper to walls adjacent to windows and doors, allow the leading edge of the strip to overlap the trim.

From the paper's waste edge to the corners of the trim, make diagonal cuts with scissors to allow the paper to lay flat on the wall.

Remove the bulk of the overlap with scissors. Smooth the paper as in Step 3, then use the smoother to push the paper snugly against the casing, the ceiling, and the baseboard.

Trim off any remaining overlap.