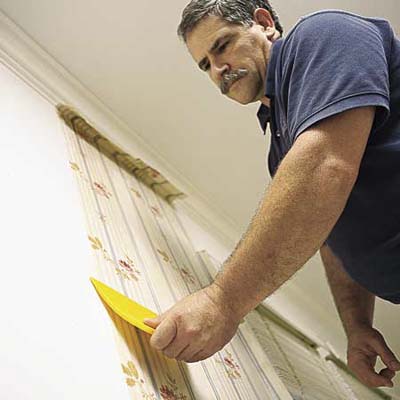 Take the booked strip to the wall, then unfold and apply the top half, aligning one edge with the plumb line in Step 1.

For solid paper, overlap ceiling (or crown molding) by 1 inch. Overlap a patterned paper as needed so that the main design element is centered on the midpoint of the wall section.

First, smooth the edges of the paper with a moist sponge, then brush lightly from the center of the strip to its edges. Next, gently pull (do not push) a smoother across the paper to eliminate wrinkles and anchor the paper to the wall.

Unfold the strip's lower half. Align and smooth it as above, overlapping baseboard as needed.