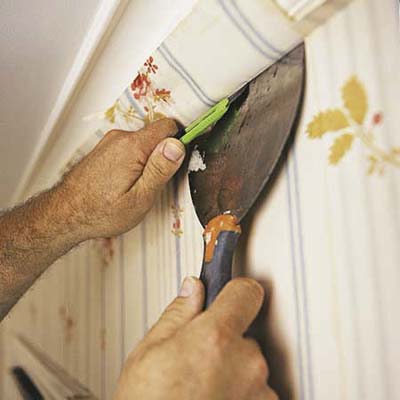 Trim excess paper with a sharp razor knife held almost parallel to the wall. Guide the blade with a 6-inch putty knife to prevent tearing.

Wipe any adhesive off the paper's face with a wet sponge, pushing lightly toward the edges. Then sponge-clean the woodwork and ceiling.

Measure, cut, and hang each subsequent strip, sliding them up or down on the wall to align the pattern and to butt seams tightly with no overlaps.