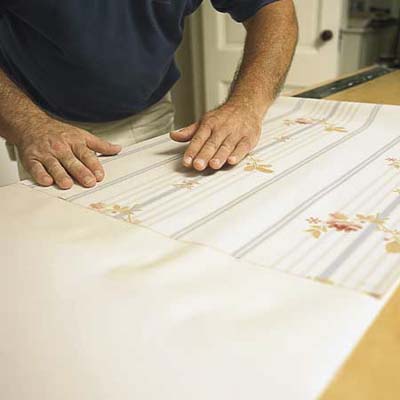 If the paper is not prepasted, roll out the first strip face-down on a 6-foot-long work table and use a 3/8-inch-nap paint roller to apply a generous, even coat of paste all the way to the paper's edges.

To give the adhesive a chance to activate, gently fold over both ends of the strip, being careful not to crease the paper, so that they meet in the middle; this process is known as "booking."

Make sure the paper's edges are exactly aligned so that no pasted surface is exposed. Let stand for 3 to 5 minutes before hanging.

For prepasted paper, loosely roll up a strip with the adhesive side out and immerse it in a trough of cold to lukewarm water, depending on the manufacturer's instructions, just until the paper is thoroughly wet (but no longer). Book the paper as above for 3 to 5 minutes.