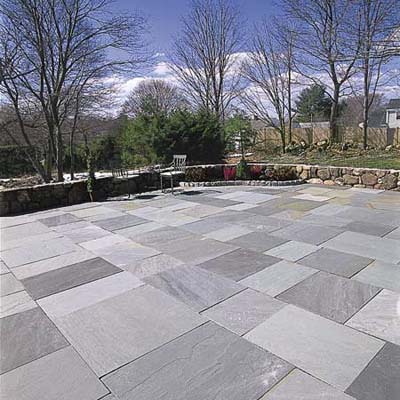 Using a hose, spray the joints gently with water to encourage the stone dust to pack tightly. A mason's pointing trowel also helps to tamp wet stone dust into the joints.

Repeat until the joints are firm and level with the face of the stone.

Roll out the chaise and have a well-deserved lemonade.

Tip: Avoid filling joints with cement, or they'll pop out in winter; and don't use sand, which can attract ants and give grass and moss a place to grow.