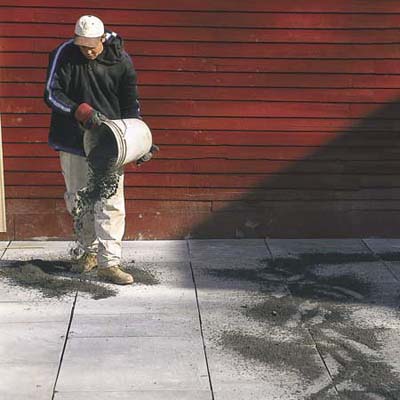 While a patio doesn't need edging to hold the stones in place, cobblestones are an option.

To install them, dig a trench far enough into the pack to accommodate a 4-inch bed of concrete and set each stone 3½ inches below finish grade.

After the patio is firm enough to walk on, spread stone dust over the stones and sweep it into the joints and along the edge.