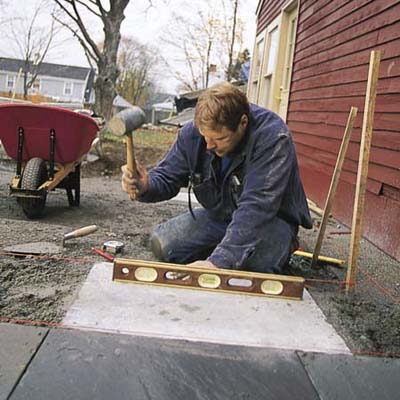 Lower the stone, smooth face up, into the setting bed. You'll need two people to handle stones weighing 100 pounds or more.

Twist the stone slightly to put it firmly in contact with the bed.

Then tap the slab around the edges and in the center with a rubber mallet to set it firmly into place.

Tip: Safely "walk" heavy stones into place by holding an edge on the ground and shifting the weight from one corner to the other.