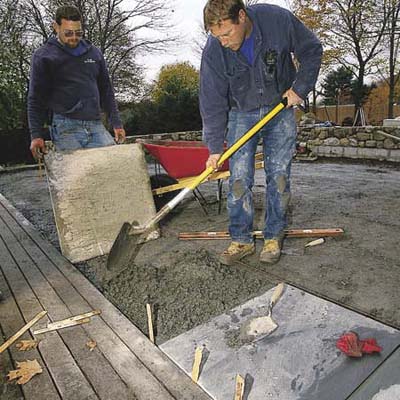 In a wheelbarrow, mix one part dry cement with 12 parts stone dust to use as a setting bed for the bluestone. Slowly add enough water to make a stiff mix.

Starting in one corner, shovel out enough mix to lay one stone. Level the mixture with a rake or hand trowel. Depending on size and weight, bluestone slabs will settle into the wet mix half an inch or more, so spread the mix thicker than its planned final thickness.

Check bed thickness by measuring the distance between it and the string. For 1½-inch-thick stones, that distance should be roughly 1 inch, to allow for about ½ inch of settling.

Add or remove mix to meet the finish grade.