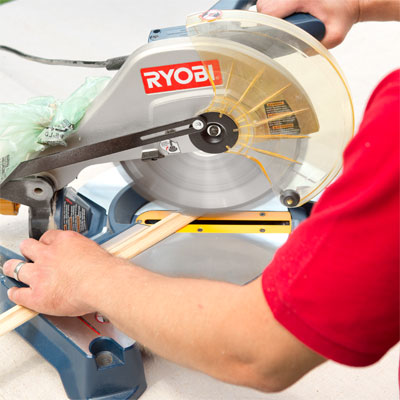 To frame the four inset panels, you'll need 16 pieces of molding in two lengths. On a miter saw, rough-cut the pieces
½
inch too long. Adjust the blade to 45 degrees and make the right-hand miter cut, as shown, to all the pieces. Mark the pieces for the left-hand cut, adjust the blade to the opposite 45-degree angle, and cut them to length.
TOH Tip:
Although you can vary the planter's size according to your needs, the finished walls should be at least 1
½
inches thick for adequate strength.