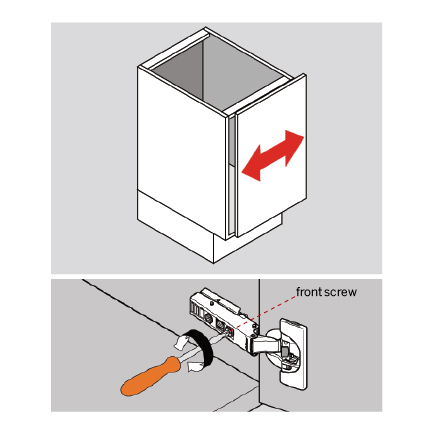 With a Clip-top Blumotion hinge, all you need to fine-tune the position of a cabinet door is a #2 Pozidriv screwdriver. (A #2 Phillips-head can strip the hinge's screws.)

Problems: Uneven or insufficient gap between adjacent doors, or door doesn't align with cabinet frame.

Solution: Turn front screw clockwise to push hinge edge of door closer to cabinet side, counterclockwise to pull hinge end away from side.