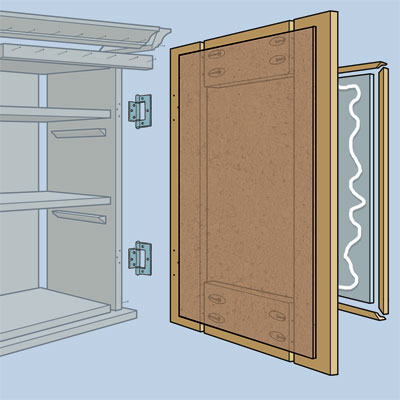 Dab the ends of the door rails with glue and clamp them between the stiles. Use a pocket-hole jig and 1
¼
-inch pocket screws to fasten the rails to the stiles.
Fill the holes with wood plugs. Position the masonite mirror backing with a
¾
-inch gap around the perimeter, and tack it in place with
½
-inch brads. Flip the door over, apply mirror adhesive to the back of the mirror, and lay it in place. Cut cove molding to fit the inside of the door frame, making 45-degree miters at the corners, and glue it in place. Fasten the hinges 3 inches from the top and bottom of the door and onto the cabinet frame. Install the door pull.