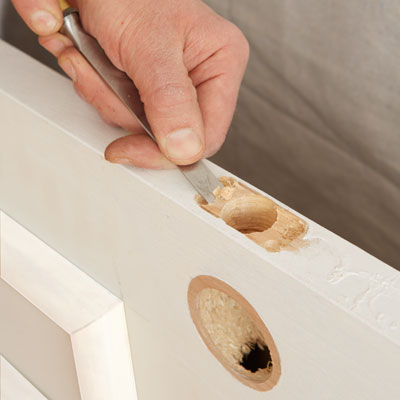 We upgraded to a lever handle more in keeping with the look of a four-panel door, but its latch required a larger mortise. Trace the outline of the new plate on the edge of the door. Use a rounded chisel and a mallet to cut a mortise, as shown. Screw the hinges back onto the door. Stand the door in the jamb and pin the hinges to rehang it.
Tip:
for a clean, rounded mortise, use a
⅜
-inch drill bit to make a hole
⅛
inch deep at each corner before chiseling out the rest of the field for the latch plate.