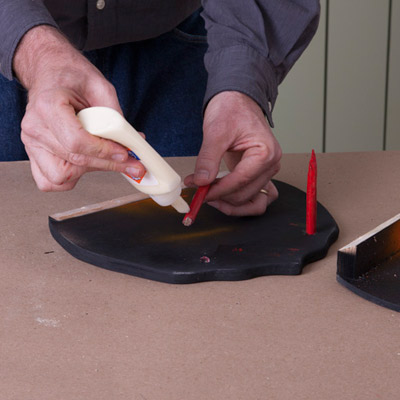 Use the jigsaw to cut a 45-degree angle out of the long edge of the 1x2. Screw the top and bottom of the mouth to the 1x2 with #8 1
¼
-inch wood screws. The top of the mouth should sit on the angled edge.
With a handsaw, cut
⅜
-inch dowels for fangs, then use a utility knife to carve a point at the end of each dowel. Using a
⅜
-inch bit, drill holes inside the top of the mouth for the fangs. Paint the fangs red, and glue them into the mouth.