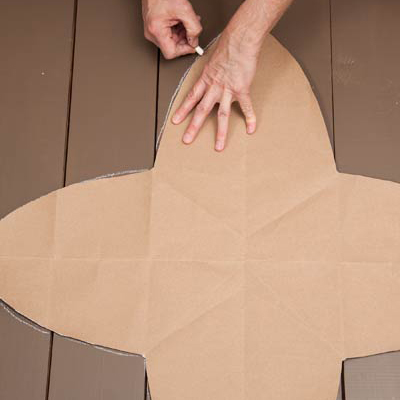 Roll on the base coat, and allow it to dry at least 24 hours. Meanwhile,
create two templates
using heavy paper or posterboard. Consider making the width of the larger one based on an even number of floorboards, which will do away with the need for chalk lines. The one used here covered six floorboards left to right; it measured 34 inches from the top tip to the bottom tip, with petals that were 18 inches at their widest point. Create a second, proportional oval template; this one measured 17 inches from top to bottom and 12 inches, or two floorboards, across. Starting at the center of the floor, position the large template, using the floorboards as a guide, and outline it in chalk.