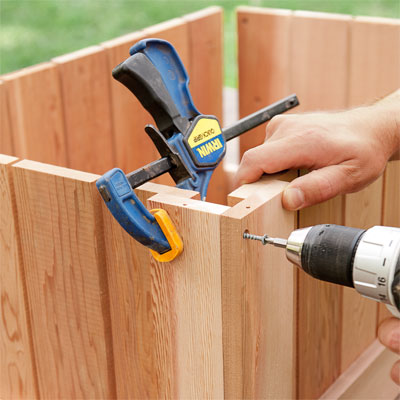 Clamp one corner board in place, resting on the top edge of the frame,
¾
inch shy of the corner. Place the adjacent corner board overlapping the edge of the clamped board, and use the combo bit to drill pilot holes through its face and into the first board's edge, at the top and bottom. Secure the corner with 1
½
-inch deck screws. Then, from the inside of the box, drive 1
¼
-inch deck screws through the corner slats and into the corner boards. Repeat for the remaining corners.