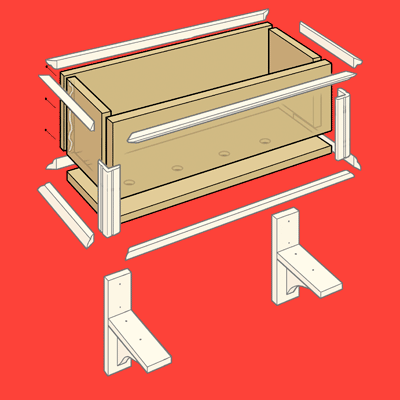 Use a sliding compound miter saw or a circular saw to size the pieces according to the
cut list.
Sandwich the box's end pieces between the front and back pieces, applying PVC cement to the captured edges. Clamp the assembly together. Tack the corners with 1
½
-inch brads. Use a
½
-inch spade bit to drill drainage holes every 6 inches along the centerline of the bottom piece, and adhere and tack the piece to the box.